Tony Collins' Qualifications:
NLP and Hypnosis Trainer – Tad James Co. – Sydney, Australia
Regression Therapy Diploma – PLRA, United Kingdom
Life Between Lives – Certificate – PLRA, United Kingdom
Master Practitioner – NLP, Hypnosis, Time Line Therapy(R) & Coaching – Tad James Co – Sydney
Clinical Hypnotherapy Diploma – London College of Clinical Hypnosis, UK
Advanced Pranic Healing and Psychotherapy – Pranic Healing Centre, Brisbane, Australia
Theta Healing, Level 1 – Evolve With Theta, Brisbane, Australia
KaHuna Massage, Level 5 – Mette Sorenson's Institute, Sunshine Coast, Australia 
Association Memberships
International Institute of Complimentary Therapists (IICT) – Full member
American Board of Hypnotherapy
Time Line Therapy Association
Past Life Regression Academy (PLRA), UK
Spiritual Regression Therapy Association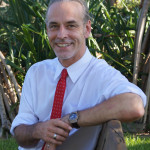 Tony gained his qualifications as a Master Practitioner of NLP, Hypnotherapy and Timeline Therapy™ in England and was in private practice in London for five years.
Returning to Australia in 2008 he gained his Diplomas in Clinical Hypnotherapy, Regression Therapy and Life Between Lives Spiritual Regressions.
He has always been interested in alternative Health practices, first completing extensive training in KaHuna bodywork in 2001. Tony travelled through Europe, Asia and Central Australia for 5 years, during which time he became interested in Hawaiian Huna practices, guided meditations, and alternative health treatments.
Highly qualified in his field and passionate about healing therapies, Tony is committed to helping his clients heal in a safe environment and sharing his extensive knowledge in his training workshops.